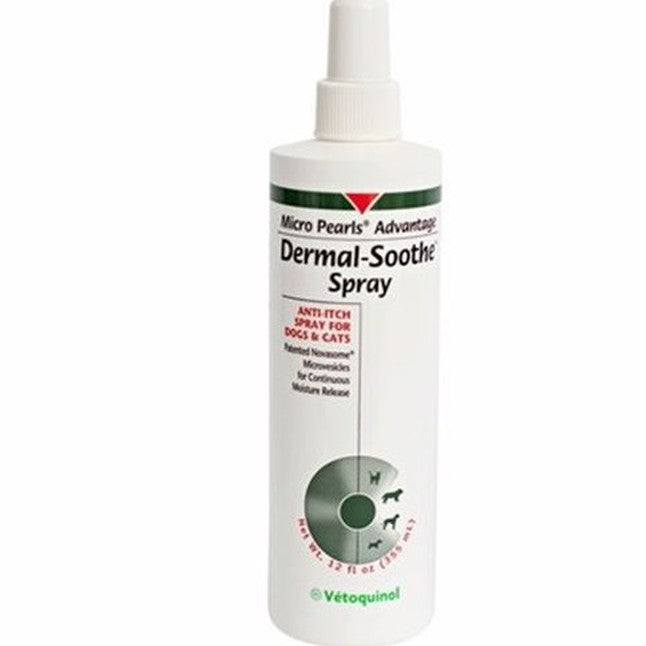 Dermal Soothe Anti-Itch Spray for Dogs & Cats
Regular price $32.99 Sale
Dermal Soothe Anti-Itch Spray for Dogs & Cats (12 oz) is a remarkable breakthrough in animal health care technology. Dermal-Soothe™ Anti-Itch Spray contains itch relieving Pramoxine HCl and NOVASOME® microvesicles designed to deliver long-lasting moisture factors to the hair and epidermal layers in a humidifying spray containing Lactamide MEA. The result is an itch relieving spray that leaves your pet a coat that is soft, supple and lustrous. Can be used for dry, flaky, irritated itchy skin and/or skin allergies.

Indications

A soothing, anti-itch, moisturizing spray for application after shampooing or between shampoos as needed. Aids in the relief of itching and flaking due to dry skin. May be used with other medicated shampoos as directed by your veterinarian.

Ingredients

Pramoxine HCl 1%, in base containing Lactamide MEA (a Lactic Acid derivative emollient) and NOVASOME® microvesicles.